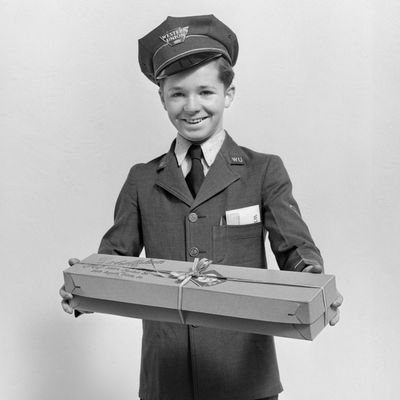 Photo: H. Armstrong Roberts/Retrofile/Getty Images
Welcome to the Strategist UK, a site for helping you shop the internet. It is edited by people (not robots), and is designed to surface the most useful, expert recommendations for things to buy across the vast e-commerce landscape. Most online shopping advice comes in the form of not particularly helpful roundups and slideshows. Our hope is to find the stuff out there that is actually worth buying — products that are really good and that we fully believe in.
The Strategist UK is a companion site to the Strategist US. The Strategist US takes its name from a section of New York Magazine dedicated to helping you navigate shopping (and life) intelligently. For over 50 years, the magazine has offered practical, urban-minded guides on subjects ranging from cheese to light bulbs, and now Strategist UK editors are translating this savvy to shopping online, an activity that has never been more overwhelmingly difficult nor so shockingly easy. Our team roams the streets (and airports) looking for the latest finds, but we're also not above poking around in obscure Reddit threads for the best foot exfoliator, while harnessing all the experts in our stable: We know whom to ask when we want to find out who makes the best bamboo underpants, an investigation in the next status houseplant, or even what mop they use at Nike HQ. Think of us as your shopaholic friend who cares equally about function, value, innovation, and good taste.
Our guiding principles are to be trustworthy and persuasive about what is worth spending your money on. We endeavour to always feature products that have the widest range of sizes available, and for our beauty coverage to be inclusive throughout. If you purchase something through our links, we often earn an affiliate commission, but we never recommend anything we don't fully stand behind. Everything we feature is something we've chosen ourselves. We hope we will answer your most basic questions — like, say, what is the best strapless bra — and turn you on to some weird but delightful things (like a devilishly delicious tinned chestnut purée) you never knew you wanted. We also love a deal — and will be dutifully monitoring online sales to find the ones that you should pay attention to. Are you looking for a new notebook? Best back massager for under £35? A really great photo printer for your phone? Send us an email. We'll be hunting.
The Strategist UK is designed to surface the most useful, expert recommendations for things to buy across the vast e-commerce landscape. Read about who we are and what we do here. Our editors update links when possible, but note that deals can expire and all prices are subject to change.